About Us
Family Owned & Operated--Alan's Wrench - Total Automotive
About
For the Love of Cars!
Alan and Brooke Pilibosian started Alan's Wrench in Cottonwood Shores, TX with a clear vision to bring next level auto care service to their community. Even as a child, Alan was interested in anything with a motor. His passion took him to vocational school and a career in the automotive industry. His wife Brooke joined him as they moved on to establish their own auto repair shop. With their love for people and his love for cars this duo presses forward to create their own company that not only provides customers and employees with a facility that exceeds their expectations and all industry service standards, but a place they would be respected, a place they could feel at home. That's exactly what Alan's Wrench has become today, a company with a reputation for valuing people above all else, an auto repair shop that's job is to serve people.
Future Owners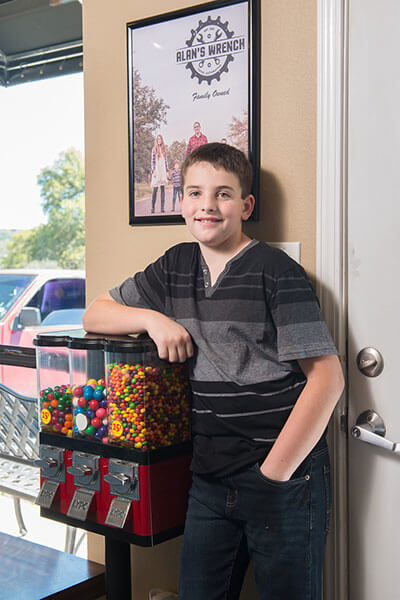 Kade
Kade is a budding young entrepreneur who when he was 7 years old asked Santa for a "Million Dollar business." That year Santa gifted him a candy machine which he put in the waiting room at Alan's Wrench! Kade dreams of owning more candy machines and someday expanding Alan's Wrench to a global empire where he runs the company and his brother Max works under him in the shop.
(Kade's parents are not sure if this arrangement is going to work)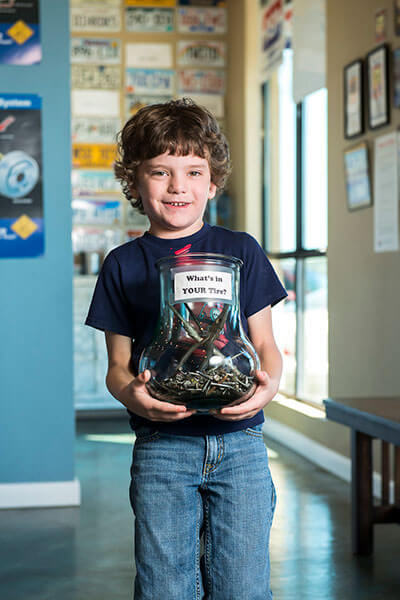 Max
A true gear head, the first intelligible sound Max made at the age of 7 months was "Vroom Vroom!" Max has big plans to become an automotive racing legend. He does not discriminate against cars and only requires that they go "FAST!" He has agreed to take over the business one day as long as he can expand Alan's Wrench into the racing circuit.